Latest Redesigned Website – 3RT
The original 3RT website was a good starting point, so the option to redesign rather than build from scratch was possible for this innovative company.
3RT is the genius behind Web Marketing Angels' furniture design client, Designer Hardwood.  This brilliant and sustainable technology has turned the hardwood production industry on its head. If you haven't already seen the amazing products available using 3RT's cutting-edge digital production technology, it must be seen to be believed – and that is what a website should really be about. So, how does 3RT's technology work, and why is it so crucial for the future of both the planet and the timber industry?
The logging industry is known for its extremely high wastage levels due to traditional sawmilling techniques, which is not great news for the environment.  It is also costly for the industry itself, with a significant chunk of the plantation residue and sawdust going to waste.  Before the introduction of 3RT's new technology, this was an accepted part of the natural hardwood production process.
Now, it is not only unacceptable to waste so much of the Earth's precious resources, it is also completely unnecessary.  The technology that has been pioneered by 3RT converts forest and plantation residues into new hardwoods with the look, feel and properties of 100-year-old native trees.
This is a digital and global technology platform that can provide local solutions to local markets.  There are no longer any excuses.  Stunning, aged hardwood forests all over the world can be treated with respect, and timber can finally become the wonderful and sustainable resource that many people believed it already was.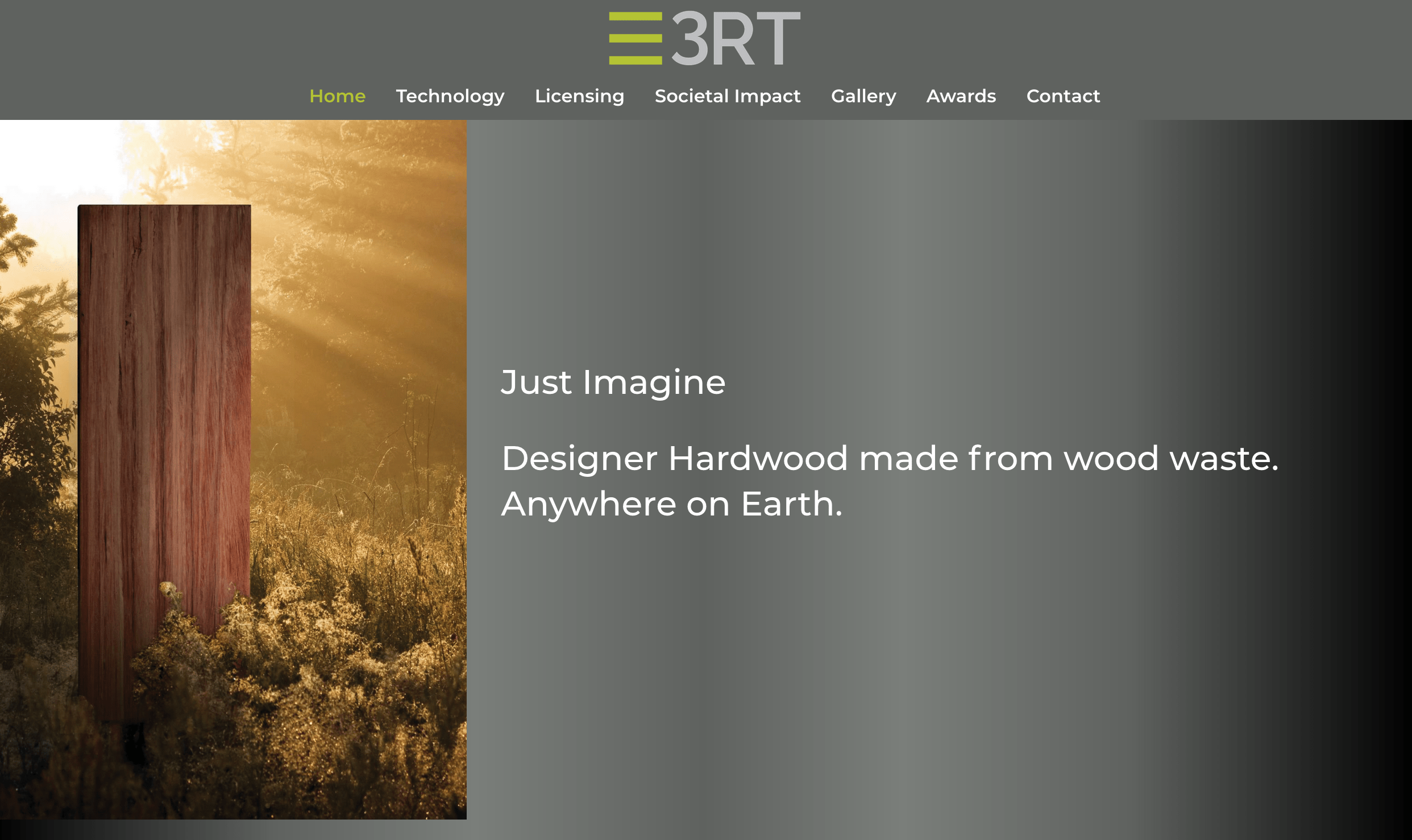 The Web Marketing Angels team is dedicated to helping environmentally conscious, nature-loving and groundbreaking companies grow their digital presence.
Regardless of the type of website a business has – brochure, eCommerce or informative – the fundamental purpose of any site should be to bring a product or service to life.   When a company manufactures a product as beautiful and important as 3RT's sustainable hardwood, the job is considerably easier.
This does not mean, however, that the process should be simplified.  Every step should be considered and developed, just as you would do with any quality product.  From brainstorming to branding, content to marketing, a superior result requires that every component be exceptional.
If you have been looking to redesign your business website and update your branding, design or content, get in touch with Web Marketing Angels today.