The first step to designing a website is to know who to hire for help.
This can be a difficult task if you don't know what you're looking for. Not to mention there are a lot of companies out there now, competing for your attention! So here at Web Marketing Angels, we have a few tips to finding a quality web design company – such as ourselves!
Be Realistic
You know why you've decided to look for a web design company – you need help to boost yourself to the next level. Don't be afraid to be honest with yourself and be realistic. Sometimes you need a professional eye to take a look at what you already have and take it to the max. That is why we're here!
So the best way to find a web design company is to be realistic about your goals and what you want to achieve.  The more honest you are with a company on what you need, the easier it will be to develop something of quality and to your taste.
Create a list of objectives needs that you have towards your online business and make sure to communicate this to your potential web designers.
This could include:
The overall look – colour, design, format of content (blogs)
The Focus – e.g. is it brand awareness or e-commerce based?
The market audience – who do you want to see your website?
Cost and value – how much are you willing to pay for what you want?
The Design
Communicate with your web design company on what you need your website to look like. After all, looks are what attract your audience!
Make sure you look at the portfolio of potential web design companies and see what they have done in the past. Is the layout of their past jobs up to standard? Does it look good? Would you visit the websites they designed?
Once you have decided on a company, talk about colour schemes, logo design and whether you will need weekly or fortnightly blogs to boost your audience count.
Your Focus
What is the focus of your company? If your website is focused on e-commerce, your main objectives would be on conversion of sales, maintaining your audience and customers and return-on-investment (ROI). If your business needs brand awareness, you just be providing education about your services or products. In this case, you would need good visibility and social media marketing.
A good web design company will work with your focus and provide the right services to boost your business. They will also work with your to find your target audience and market accordingly.
Web design companies should provide you with:
SEO content or blogs – with knowledge of keywords, they will make your content visible on search pages organically
Social Media updates – they should manage your pages and update them regularly to provide information and education on your business and/or services and products.
Management of online stores – updating prices, descriptions, design and software to managing purchases.
Cost and Value
It is difficult sometimes to talk about prices and what you're willing to spend on a web design company. So, do your research on what typical high-end web design companies ask for and decide what you are willing to spend.  Make sure to have a ballpark figure in mind when you come for a consultation and if something doesn't seem right – ask questions!
It may seem hard to part ways with your funds for a website but remember, that if you invest in a website, think about what you will get in return. A good web design company will give you value for your money, so check their portfolios for past successes and how they are faring now.
Is there a company that they manage that has had a major turn-around? Are they popular now? Did that past company go for a similar package deal you're thinking of getting?
The proof is in the pudding!
Experience
Is this web design company experienced? How long have they worked in this field?
All you have to do is ask, ask ask!
Once again, history of their past works will show just what they are capable of. Not just the design of the past websites, but paperwork on their growth over the years and testimonials are a great thing to ask to see. Some paperwork however is confidential, so keep that in mind.
A great way to see if a web design company is worth investing without asking directly is through word of mouth. Ask other businesses that have worked with them in the past and see what they went through. Was it an easy process? Did they get what they pay for?
The clients themselves are usually honest and helpful and can provide personal anecdotes on their experience.
Communicate
Lastly, don't forget to voice what you want! Be confident and know what you're looking for. Otherwise, your potential web design company will be lost without a target and an idea of what you want.
If a web design company is hard to communicate with, doesn't respond clearly or is changing prices, recommendations or content too much, you should take it as a major red flag and move on!
It may be hard with so many companies out there now, but with perseverance and an understanding of your needs, you will find what you're looking for.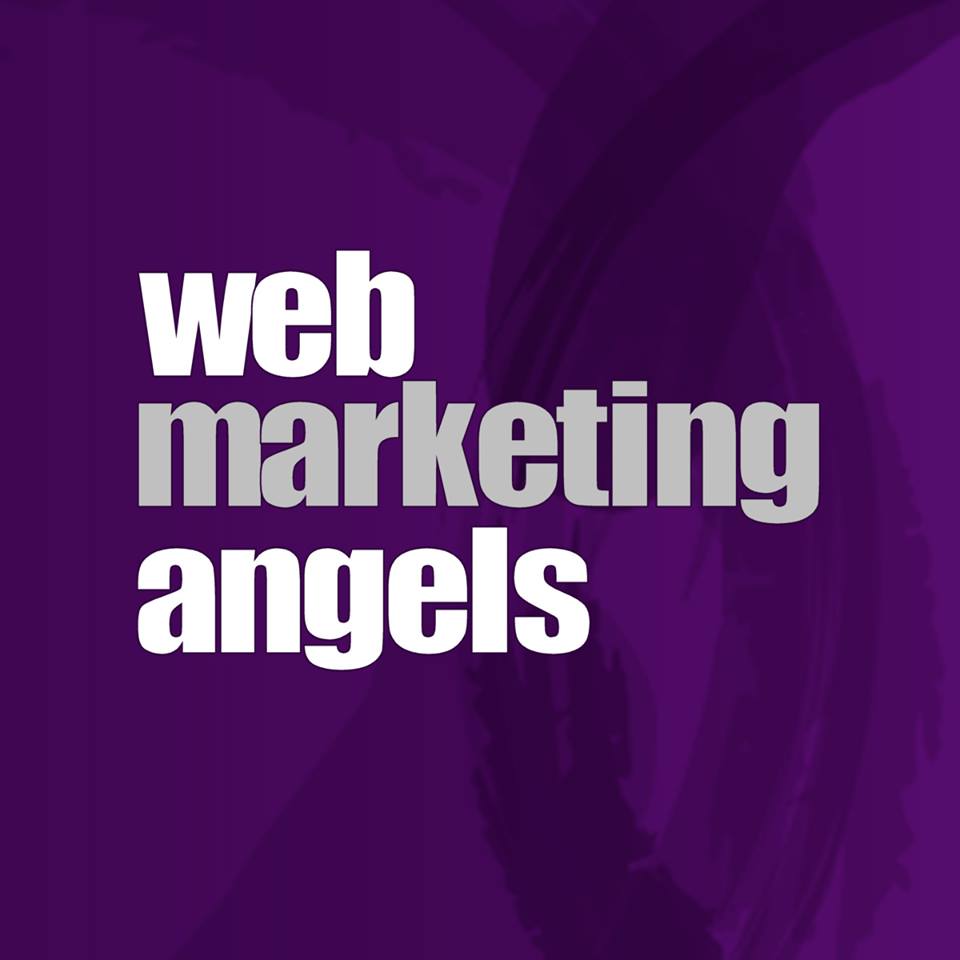 Here at Web Marketing Angels, we pride ourselves on working with the client in person or via email to design and market your business in a way that benefits you.
We have an experienced team of filled with web designers, SEO copywriters, social media managers and graphic designers that work together to create beautiful content that gets your website out there!
Our main objectives are to boost your visibility, put you on the map, and communicate with you about your goals and ideas. We offer quality services that are in line with today's price ranges for excellent web deigns jobs.
We have a range of past website designs and current clients, our own resources and blogs and information on our company.
For a quote, contact us today and let us be your online guardian angels!