The Web Marketing Angels team is proud to work with Melbourne Wedding Proposals as they help couples all over our city create perfect proposals.
While Melbourne was in lockdown during 2020, the resourceful team at Melbourne Wedding Proposals invested their energy into a new website design for their innovative company.
Providing brides and grooms-to-be with moments of happiness that last forever, Melbourne Wedding Proposals is achieving its goal of creating lifelong memories with picture-perfect proposals.
Melbourne Wedding Proposals, along with its sister business, Wedding Hire Melbourne, sets the scene for that oh-so-special occasion. They cater to different style preferences and themes, and have a selection of modern, romantic, and traditional elements to frame the proposal stage. Rose petals, 'Will You Marry Me' signs, red carpets, and flower arches are all available. You can commemorate this special moment with one of their affiliate photographers, who can remain in the background to capture your partner's surprise, or share the event with your family and friends, years later. Up your proposal game with music or transport hire.
A new website for a service-driven new business
Whether you choose to be super traditional or daring, this amazing business can support you in realising your romantic dreams.
Their new website needed to show the commitment to service that is part of this team's mission, as well as reflecting their desire to be transparent with inclusions and pricing.
As a result, the new Melbourne Wedding Proposals website has everything prospective customers need to be able to design their wedding proposal – a Proposal Packages Page and a Proposal Process and FAQs page, as well as the Our Proposals and Tips page, which is dedicated to real-life proposal customers and their experiences.
The Contact Us page also includes an online booking link, so that customers can book a one-on-one appointment at their showroom in Seaford.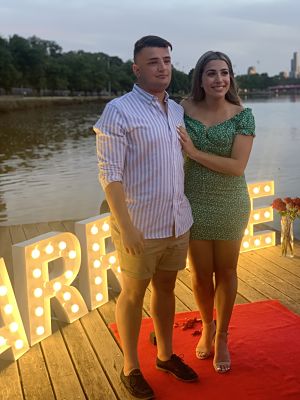 The team at Web Marketing Angels crafted their website and coordinated with their social media campaigns to fully showcase their range of services. Being part of something that helps happy couples enter the next stage of their lives in true romantic style was exciting and heart-warming.
Our team followed Melbourne Wedding Proposals' vision as we worked with them for their website, and the result: A dream team for the dream moment.
Contact Web Marketing Angels and collaborate with our team to bring your digital marketing strategies to life today.