How to Work From Home… Successfully!
For many people, their new work arrangements are a dream come true, even if the COVID-19 circumstances are far from desirable.  But do they know How to Work From Home and get the job done well? 
Does this sound like you?  Without needing to commute to the office, and potentially working flexible hours, it is more important than ever to learn how to work from home effectively.
This isn't just about doing your job well.  There are physical and mental well-being aspects to consider, as well as the question of how to work from home and maintain good relationships with those stuck in self-isolation with you!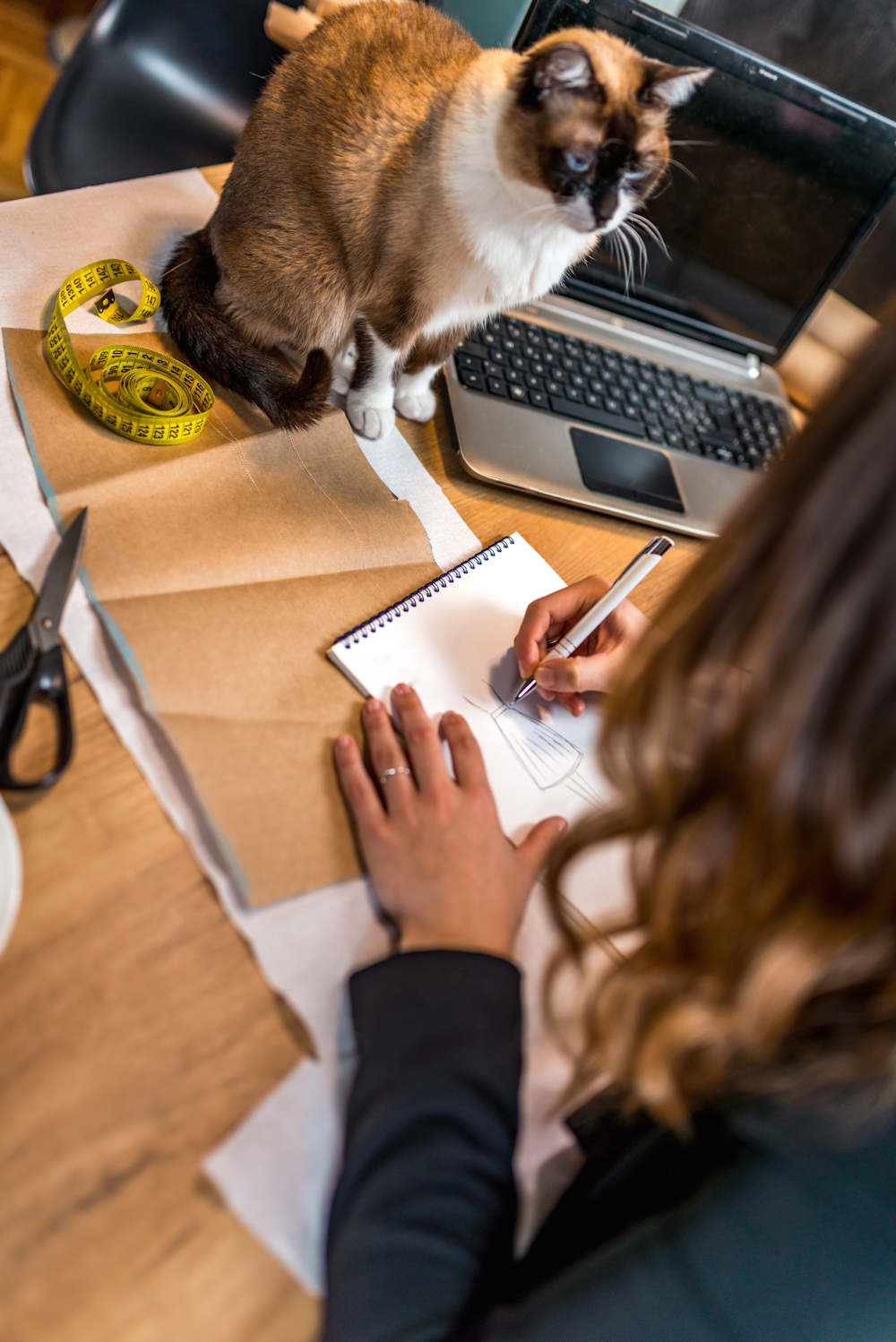 If everyone worked to the same productivity cycles life would be pretty boring!  By now, you probably have a pretty good understanding of your own patterns – when you are likely to get your best work done in the shortest amount of time, and inversely when you should take time out from more difficult tasks.  Get to know your strengths and design your work schedule around these cycles.
A good list is an invaluable tool when it comes to working from home effectively.  If you don't write down tasks it is easy to forget to do them, especially when if your workflow fluctuates and your responsibilities vary.  Not all lists are created equally, however.  We're not talking about scrappy notes on old envelopes here – you need organised and prioritised lists that are part of a bigger system.  Notebooks, planners, diaries and calendars are all great tools for managing your time and tasks.
Don't Start the Day in Your PJs
As tempting as it is, this is one that you should stick to.  It works in a similar way that a dedicated workspace and set hours do, by drawing the line between work and home life.
It might not seem important, but music can be a lifesaver when working from home.  This is especially so if you are used to working in a more social office environment.  Going from a buzz of activity to silence can affect mental health and productivity, especially if you work better when surrounded by activity.  Music can help you stay alert and motivated.
Create a Permanent Workspace
Just like any workplace, you should have a space that is designated for work.  This helps to draw a mental line between work and home life and reduce distractions.
Use the Right Office Furniture
You're going to be working in this space for a while, so it goes without saying that you need to choose office furniture and equipment with good ergonomics.  If you are used to a well-designed office chair and correctly arranged desk, you will notice a physical and mental difference if your work from home space includes a student's chair and a small desk that cannot be adjusted.
For most, a good routine is a vital part of any successful work from home strategy.  Just like having a permanent workspace to help separate work and home life, following a guideline of set work hours is an advantage.  You can choose hours similar to those you previously worked, or switch to a different cycle that works better for you – especially if you also have children at home who need support for school or their own routines.  Whatever hours you opt for, sticking to a routine is one of the top ways to boost productivity.
There are some other fantastic references out there for with suggestions for how to work from home, but the team at Web Marketing Angels has found these seven tips the most effective.
For more information about online business strategies that can be accomplished from home, contact the WMA team or check out our range of services.